Judges in the USFL oversee the scoring of events, therefore they must be fair and transparent in their judging practice.  They are trained in the rules and regulations and are expected to apply these protocols during events.  They are also required to understand the legal techniques of grappling, wrestling, and striking techniques.
Judge Training Information
In order to remove damage and brutality from the scoring criteria, the USFL does not utilize the 10-point must system. Instead, a complex point system developed to award a successful application of the Mixed Martial Art technique is used as the judging criteria.
There are specific differences in the USFL Rules from Unified Rules.
First year Judges and those who are between years for Background or SafeSport/ Abuse Prevention Systems must complete the Judges Exam as sustainment training.
Please Review Scoring and Rules Guide and the Judging Criteria below before taking exam!
ONLINE JUDGES EXAM (Use access code – USFL)  Take as many times as necessary to obtain a minimum score of 90% or greater.
Download and bring the Scoring and Rules Guide page to each event.
Download and bring Judges Score Cards to each event.
Review the Judges Manual for details on Rules and Duties (see documents below.)
Be prepared and obtain the Preferred Equipment. Judges should purchase their own Red and Blue Tally Clickers.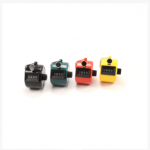 Referee Training Video on Rules
Judge Training Video on Scoring Criteria