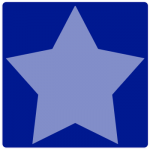 If you are a Parent or Guardian of a youth athlete, age 8 – 17, interested in expanding their skills in Martial Arts through the USFL Pankration Events, please review the following information to complete your League Registration and help them prepare for success!
Getting Started Checklist:
Be aware of "How to Handle Complaints" (below)
How to Handle Challenges, Comments or Complaints
Only a Licensed Coach may submit an Official Challenge.
A Challenge to overturn the results of a bout must be based on an error of technical application of the rules and not a Referee or Official's judgment call.  The action being challenged must directly impact the outcome of the bout.  Challenges must be submitted using the proper "Challenge Form" within 7 days of competition by a LIcensed Coach who can verify their license at the time of the incident and completion of their annual Coaches Test completed in their annual training.
We have made a list of the more Frequently Asked Questions that we receive.  If you have any questions that are not included in this list, please reach out either by phone or via our Contact Form and we will be happy to assist you!